Costa Rica is overcrowded by tourists. Everything is nicely set up for them. Even the prices. Costa Rica actually made it possible to provide access to their beautiful nature for each and everyone. Also for the ones that do not like to walk. Ecology and conservation are highly valued in Costa Rica. And so that everyone can admire it, they build big road up to the sights like the volcanoes. Then they charge high entrance fees for nature conservation (I guess the most part of the money though goes to cover their investments). Costa Ricans are just so happy that thousands of visitors come to marvel over their unspoiled nature. For sure, this is one of the best ways to sustain the nature.
The Poás Volcano is just one of these examples. The road goes actually up the whole way to the crater of the volcano. So, just relax. If you do not like walking at all, but really want to see a volcano, take this one. From the parking lot, the crater is maybe 10 walking-minutes away. A nicely straight double lined sidewalk leads there. However, if you do like walking, you can still choose one of the two nicely paved walks around the volcano area. Or why not feeding the many squirrels with some potato crisps like all the other tourists? For sure it will do them good. They just might starve otherwise…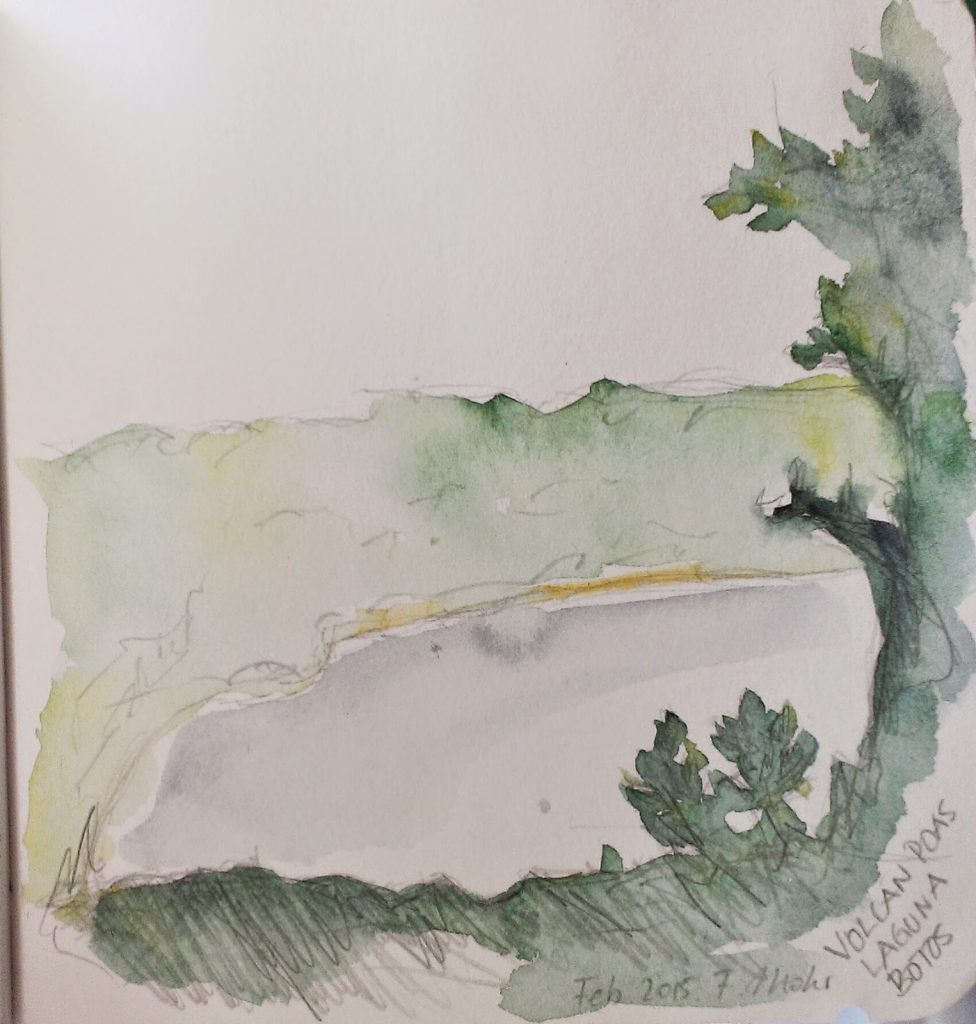 The Laguna Botos at Poás volcano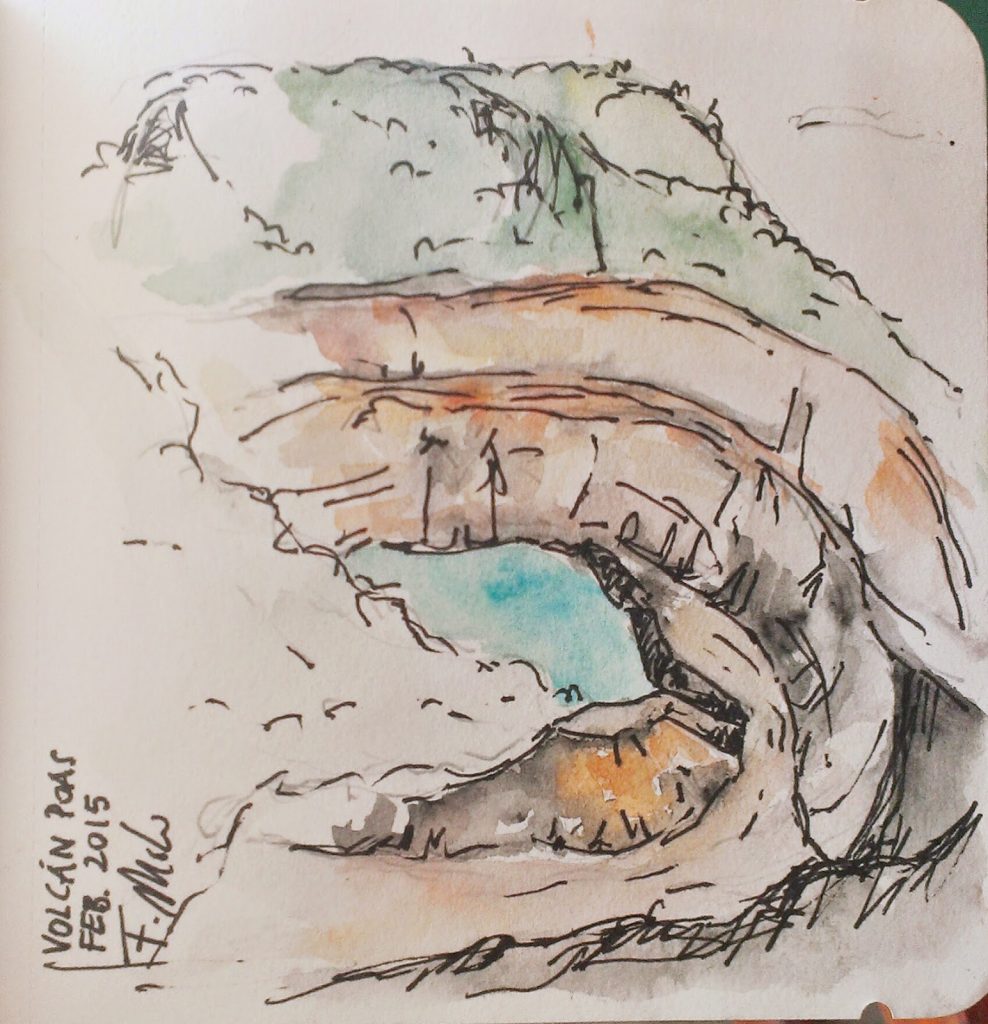 The crater of Poás volcano with its turquoise water
But are there really no hidden gems in the whole of Costa Rica? Of course there are. Puerto Viejo de Sarapiquí is one of the places. There are some tourists. Most of them are senior citizens wearing khaki shorts and checked shirts, searching for the ultimate bird watching experience. But there is more to do in Sarapiquí. Why not going on search for the waterfall in La Virgen? The best is to ask some locals for the way. Maybe even better is to find someone to take you there. After walking some road for maybe half an hour, there is the unrecognizable entrance. The fee ranges from nothing to 500 or 1000 Colones, depending how lucky you are.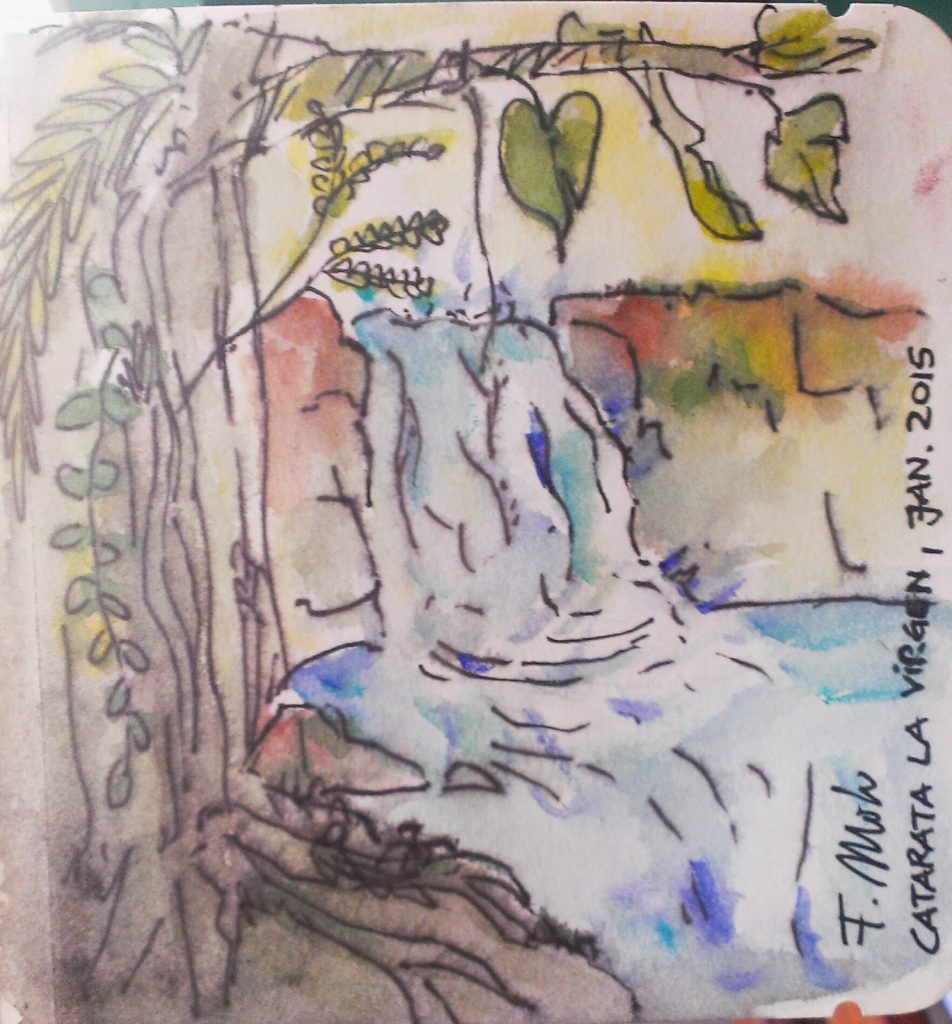 The La Virgen waterfall
The mud-road winds down to the waterfall another 30 minutes or so. Be careful and do not slip. Most probably your shoes will get stuck in the mud at some point. Best is to walk barefooted. Once the waterfall is reach you will be amazed how beautiful nature can be. And most likely you have it all on your own. You can climb behind the waterfall, swim to the sunny spots on the rocks or just enjoy true nature. Do you dare to jump from the top of the waterfall?